Jazzin' Topzies played Nov 14 at Stampen, Stockholm, celebrating the closing of Storyville.
This was also the first performance by the Hot Jazz Trio.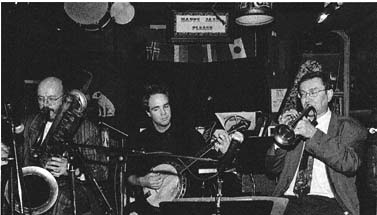 Frans Sjöström (bsx), Jacob Ullberger (bj,g) and me also recieved an Armstrong Prize that day, which gave us the idea of forming a band.
JT also played Dec 1st at Mariahissen i.e. Jesse's Jazzclub.